Developing an innovative learning system with inclusive design and development to increase the social entrepreneurship skills of students over 16 and young adults. The main element of the learning system is an online browser-based role- playing game.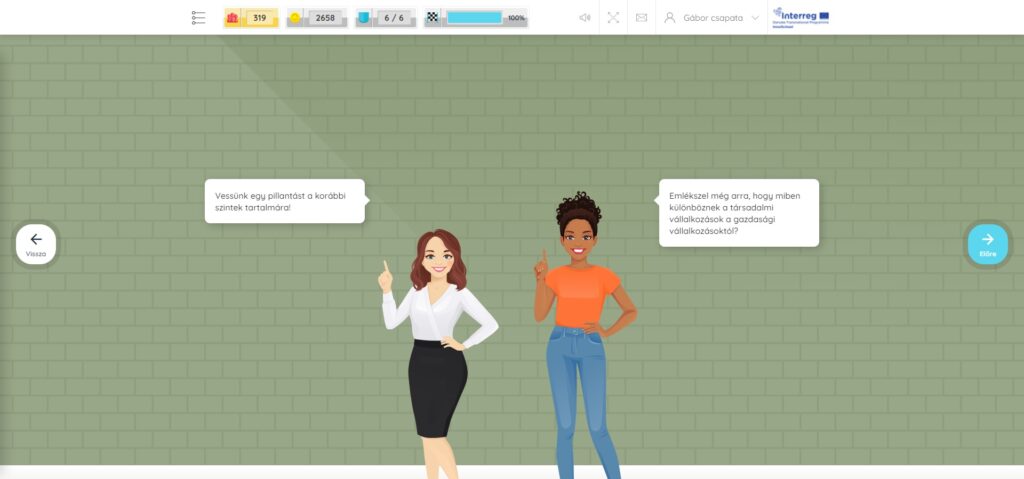 The objective of the project is to develop sustainable ecosystems which successfully turn older workers to the digital self-employed entrepreneurs. This is going to happen through development, pilot and assuring of sustainability of the eDigiStars Innovative system. The system consists of 3 modules – POWERYOU to empower elderly for digital self- employment, CAMPUS to adjust relevant courses to specific needs of elderlies and LABEL to certify those elderlies, who demonstrate enough digital skills.
EW4RD – Empowered Woman for Rural Development
This project aimed to educate educators and equip leaders in isolated and rural areas with skills and knowledge to address low economic and development activity in those areas; to provide them with good practices in partnering countries in order to learn how to develop economic activities and sustain it with regards to ecology, finances and other resources. This was achieved through educating them during 2 training courses (plus study visits), transnational meetings and created training format which will be disseminated in a brochure format.
Are you interested in more?
Register for FREE & read the detailed descriptions of the best practices from 6 countries!